24-Pounder Gun, circa 1812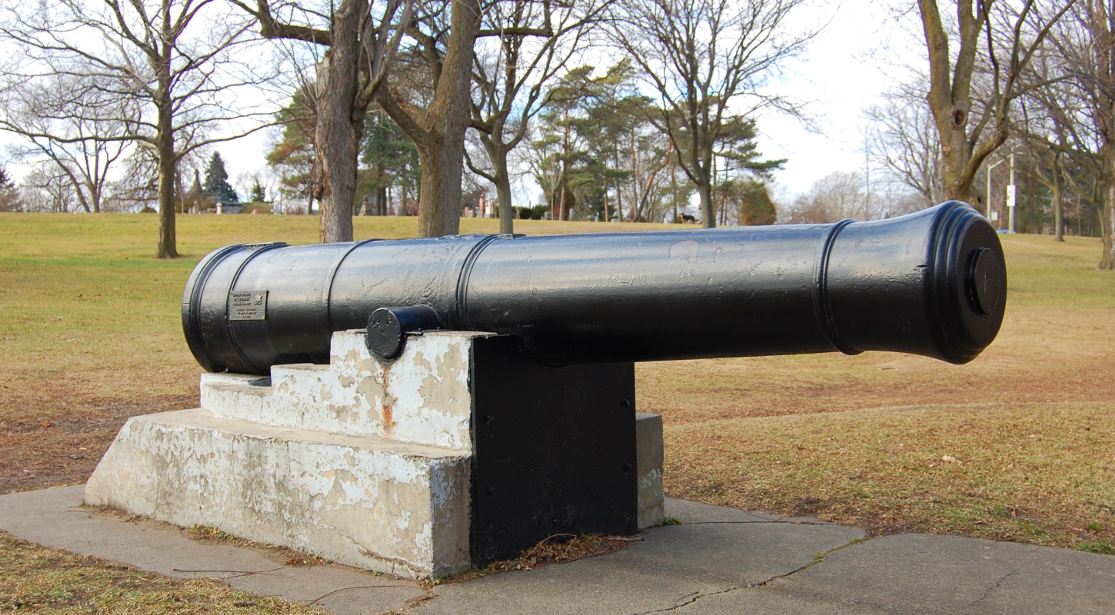 A 24-pounder that dates from the time of the War of 1812. This cannon was moved to Harvey Park, Hamilton, Ontario (the location of Burlington Heights) in 1967.
Copyright/Licence
: This work is licensed under a
Creative Commons Attribution-ShareAlike 2.0 Canada License
. See also
copyright information for this page
.