Perry's Victory Monument America the Beautiful Quarter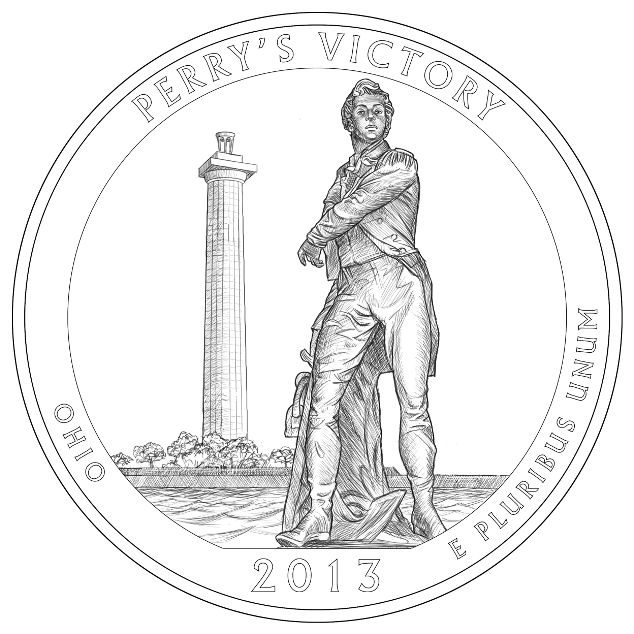 Reverse of the America the Beautiful quarter for Ohio, depicting Perry's Victory Monument. This coin was released in April 2013.
Copyright/Licence
: The author of this work is the United States Federal Government. It is therefore in the public domain in the United States.