Home
>
Images
> Capture of H.B.M. Frigate Macedonian, Capt. J.S. Carden by the U.S. frigate United States, Stephen Decatur, Esqr., Commander
Capture of H.B.M. Frigate Macedonian, Capt. J.S. Carden by the U.S. frigate United States, Stephen Decatur, Esqr., Commander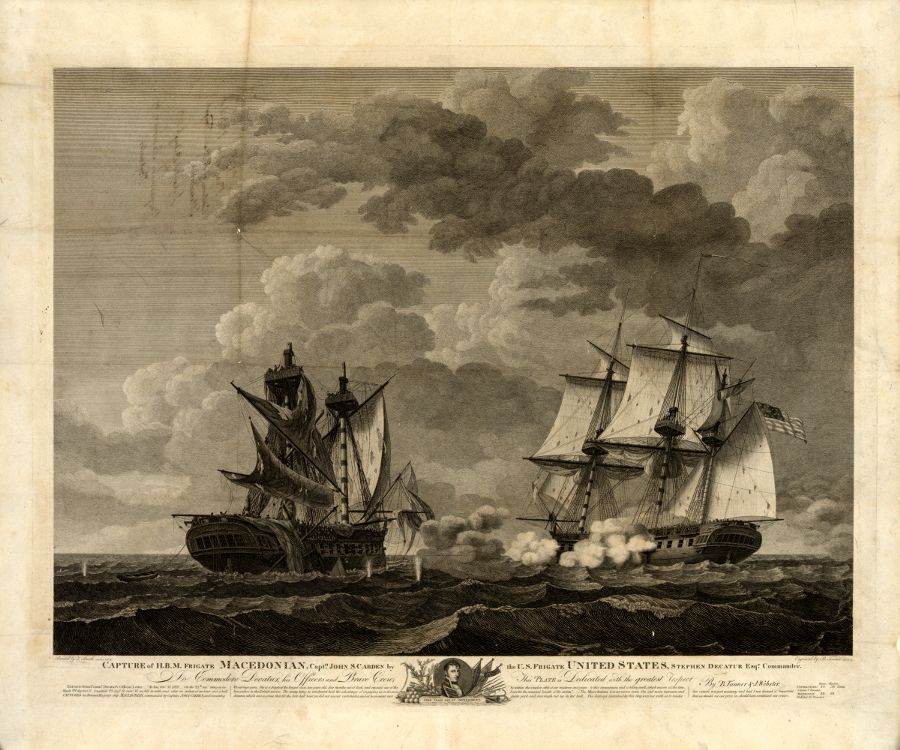 Print entitled "Capture of H.B.M. Frigate Macedonian, Capt. J.S. Carden by the U.S. frigate United States, Stephen Decatur, Esqr., Commander". Painted by Thomas Birch (1779–1851); engraved by Benjamin Tanner (1775–1848). The text below the image contains extracts from Decatur's official letter, as well as a summary of the strengths of the ships.
Copyright/Licence
: This work was published in 1922 or earlier. It has therefore entered the public domain in the United States.
Copyright/Licence
: The author or authors of this work died in 1964 or earlier, and this work was first published no later than 1964. Therefore, this work is in the public domain in Canada per
sections 6 and 7 of the Copyright Act
.