Francis Scott Key and the Fort McHenry Flag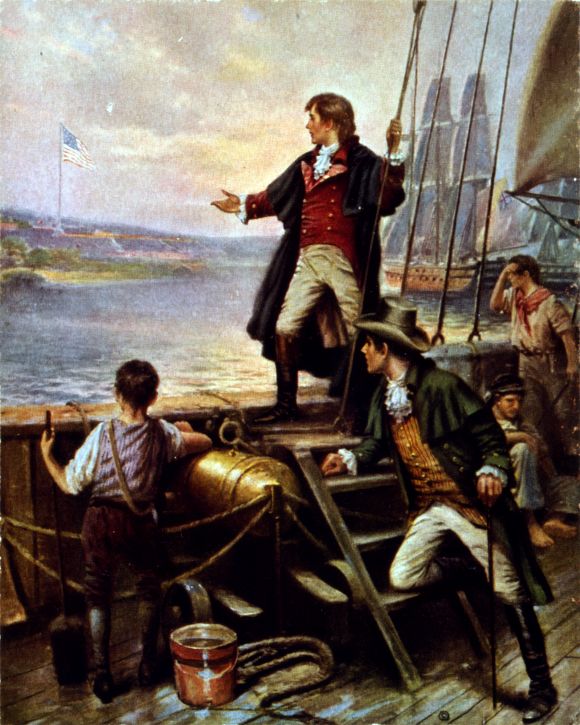 Artist's conception of Francis Scott Key seeing that the American "flag was still there" after the bombardment of Fort McHenry, which inspired him to write what later became known as The Star-Spangled Banner. Illustration by Percy Moran.
Copyright/Licence
: This work was published in 1922 or earlier. It has therefore entered the public domain in the United States.
Copyright/Licence
: The author or authors of this work died in 1964 or earlier, and this work was first published no later than 1964. Therefore, this work is in the public domain in Canada per
sections 6 and 7 of the Copyright Act
.