Map of Upper Canada and Surrounding Provinces and States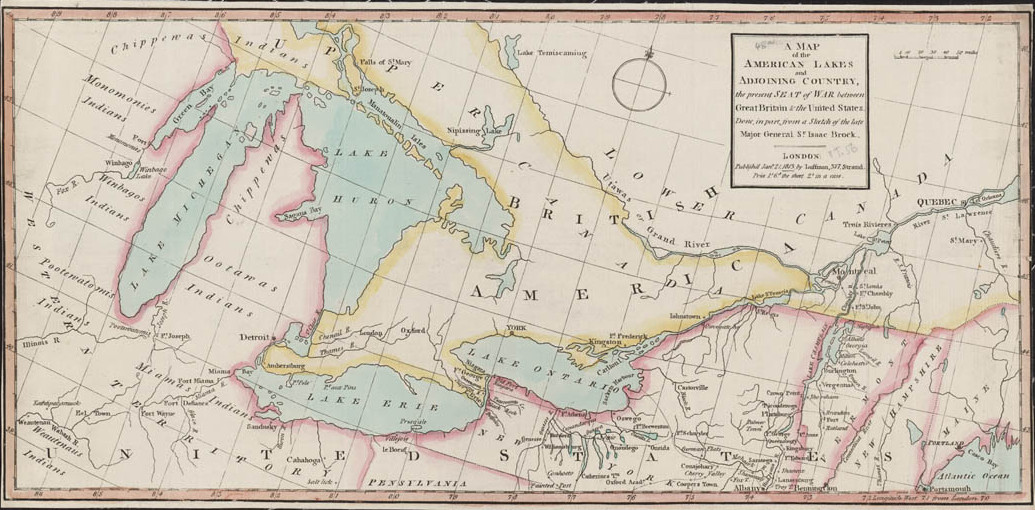 A map of the American lakes and adjoining country, the present seat of war between Great Britain the United States. Done, in part from a sketch of the late Major General Sir. Isaac Brock, London. Published Jan. 21, 1813, by Luffman.
Note that the area dependent on Fort Michilimackinac is shown as being part of Upper Canada. Possibly (although this is just speculation) the sketch in question was drawn after the capture of that fort.
Copyright/Licence
: This work was published in 1922 or earlier. It has therefore entered the public domain in the United States.
Copyright/Licence
: The author or authors of this work died in 1964 or earlier, and this work was first published no later than 1964. Therefore, this work is in the public domain in Canada per
sections 6 and 7 of the Copyright Act
.