Battle of Stoney Creek Historical Marker at Burlington Heights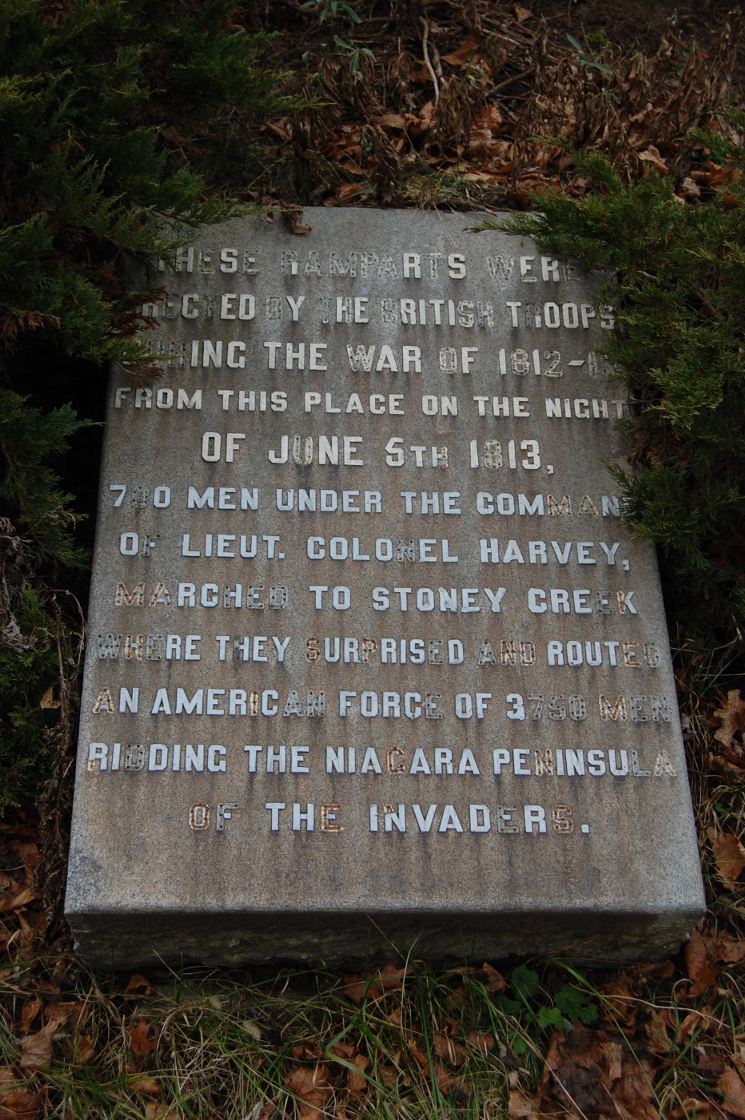 Historic marker commemorating the Battle of Stoney Creek, located at Burlington Heights in the current Hamilton Cemetery. The marker sits on a portion of the earthworks on Burlington Heights. The marker was erected during the centenary of the War of 1812 (in 1914) by the Wentworth Historical Society. The text of the monument reads:
These ramparts were erected by the British troops during the War of 1812-14. From this place on the night of June 5th 1813, 700 men under the command of Lieut. Colonel Harvey, marched to Stoney Creek where they surprised and routed an American force of 3750 men, ridding the Niagara Peninsula of the invaders.
Copyright/Licence
: This work is licensed under a
Creative Commons Attribution-ShareAlike 2.0 Canada License
. See also
copyright information for this page
.