A British Officer, 1812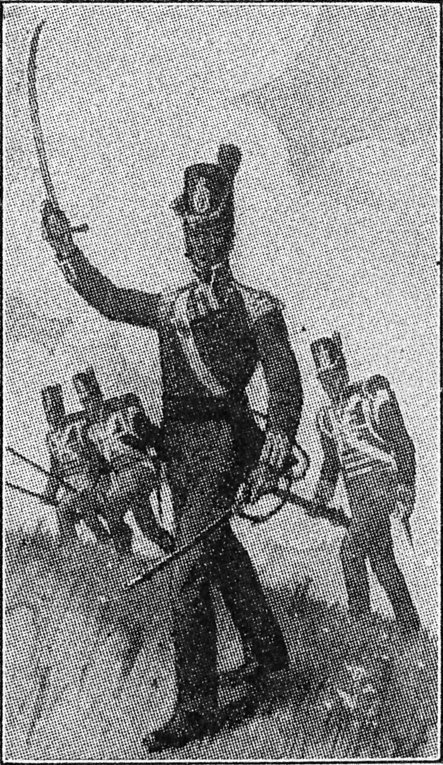 While not credited in the source, this image was drawn by C. W. Jefferys; it also appears on page 159 of Jefferys' Picture Gallery of Canadian History, Volume 2. In this book, the officer is being described as an officer of the Light Infantry Company, 41st Regiment. The colours of the uniform (scarlet coat, green feather on Shako, gilt chain fringe on shoulders, grey trousers) are also given, and it is also mentioned that the sabre is curved.
Copyright/Licence
: This work was published in 1922 or earlier. It has therefore entered the public domain in the United States.