Brock's Monument, Queenstown [sic] Heights, Canada Postcard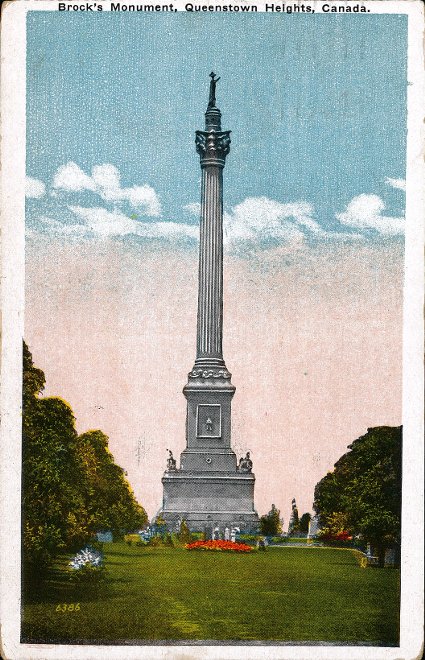 Brock's Monument, Queenston Heights (spelled "Queenstown" on the postcard). White-border postcard. Postmarked June 16, 1920. There is no publisher information on the postcard.
Copyright/Licence
: This work was published in 1922 or earlier. It has therefore entered the public domain in the United States.