Burial Site at Burlington Heights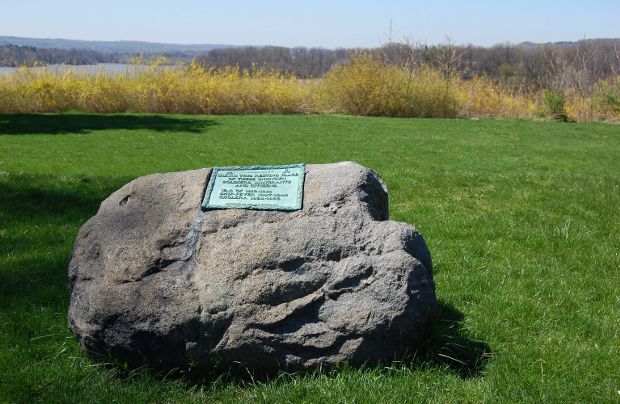 A stone at Burlington Heights that marks the site of War of 1812 burials (as well as victims of ship fever in 1847–1848 and cholera in 1854–1855). This site is located just north of the Desjardins Canal; Cootes Paradise is in the background. For a close-up view of the plaque on the stone, see this image.
Copyright/Licence
: This work is licensed under a
Creative Commons Attribution-ShareAlike 2.0 Canada License
. See also
copyright information for this page
.