Burial Site Plaque at Burlington Heights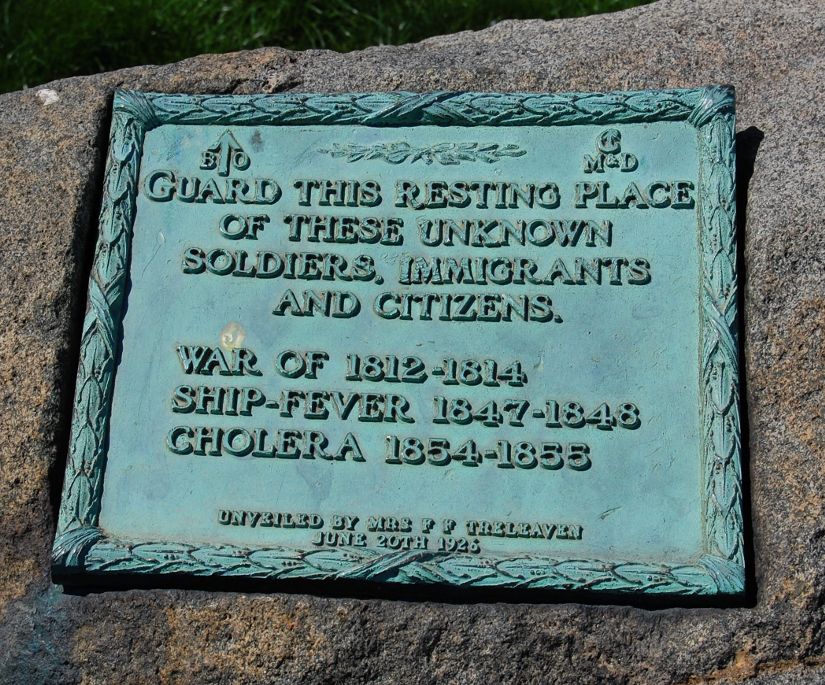 Plaque on a stone at Burlington Heights marking the site of War of 1812 burials (as well as victims of ship fever in 1847–1848 and cholera in 1854–1855). For a view of the area, see this image.
Copyright/Licence
: This work is licensed under a
Creative Commons Attribution-ShareAlike 2.0 Canada License
. See also
copyright information for this page
.