Gage Family Tombstone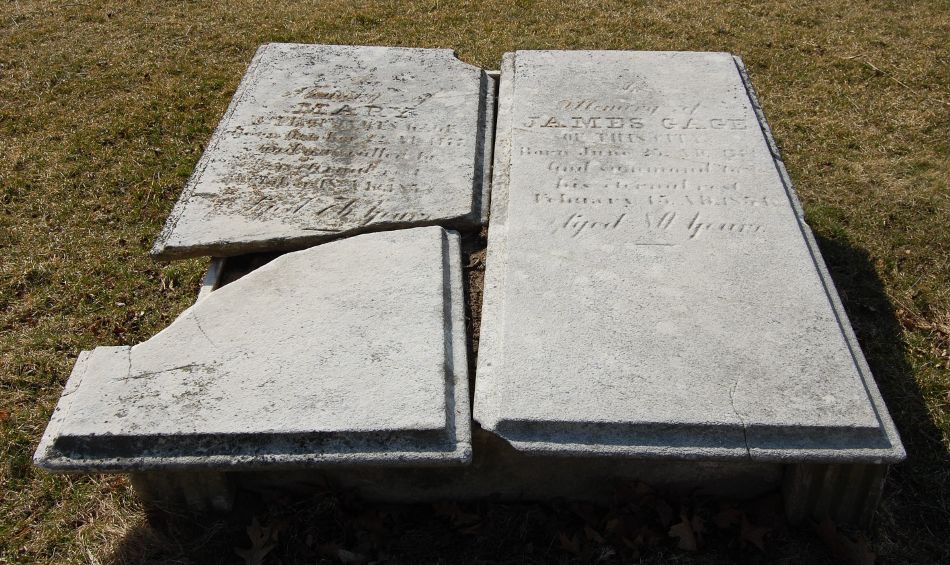 Tombstones of James and Mary Gage, Hamilton Cemetery, Hamilton, ON. The Gages lived at the farm in Stoney Creek where the American forces camped on the night of the Battle of Stoney Creek, June 5–6, 1813. According to tradition, the Gage family was held prisoner by the American troops camped there.
Copyright/Licence
: This work is licensed under a
Creative Commons Attribution-ShareAlike 2.0 Canada License
. See also
copyright information for this page
.