The Castle, Fort Niagara, N. Y.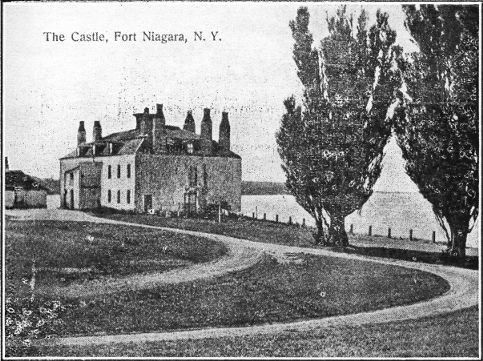 Castle at Fort Niagara erected 1725 and 1749. The fort was captured by the British during the War of 1812 on December 19, 1813. The image above may be based on a portion of an old postcard.
Copyright/Licence
: This work was published in 1922 or earlier. It has therefore entered the public domain in the United States.