Old Fort From Tower, Niagara Postcard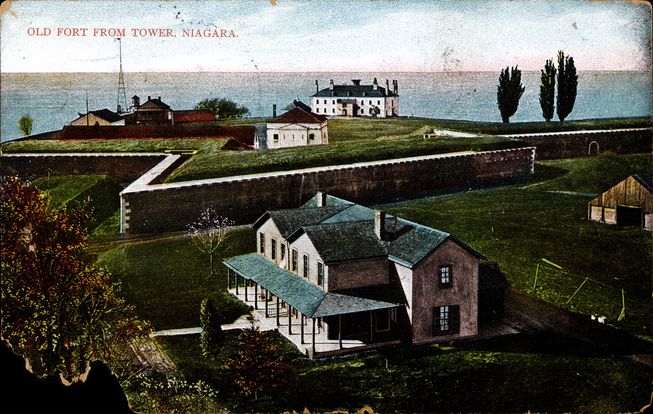 Old fort from tower, Niagara. Divided back postcard depicting Fort Niagara. Card is postmarked December 21, 1907. There is no publisher information on the card. The card was printed in Germany.
This image is fairly similar to "Fort Niagara, from the Lighthouse", excepting what appears to be a mast in the background of this image.
Copyright/Licence
: This work was published in 1922 or earlier. It has therefore entered the public domain in the United States.